Are you at a crossroads in your life?
Do you need to make some big bold decisions?
Are you overdue to move it on upwards – or sideways – or go on a self-discovery adventure?
Do you love yourself enough to take time out, just to think and talk things through?
Are you ready to invest in the next stage of your own personal development?
I have believed in magic all my life. My interest in personal development and the esoteric stepped up in 1992 when I was 37 and just six months before my father died. What I learned helped me through that. In 2002/3 I trained as a life coach having enjoyed a previous career running my own firm of accountants where I looked after hundreds of small businesses, entrepreneurs and creatives. It seemed logical that I would focus my coaching on that same group. And I have loved doing that for the intervening decade or more and I have no plans to change.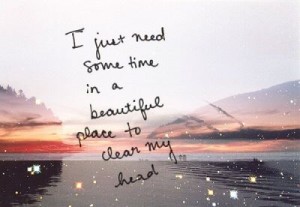 My somewhat controversial opinion is that nobody needs a coach. Although coaches love coaching and consider it essential for personal growth, to my worldview it is very definitely a luxury. The top priced product or service that any one human being can offer another is to spend their time with you, one to one. Your accountant, your coach, your beautician, your family and friends. Time is simply the most luxurious gift I can offer to you; to be with you… 100% focussed on you.
So that's precisely what I am going to do. Here's how.
Take the day off and come and visit me in Streatham Hill, London SW2 4QB. Plan to arrive at about 12 or 12.30. Bring your lunch, or take a green juice off me, and let's have a social chat while we get ourselves in a good place to do some important work. If it's a lovely day, we'll sit in the sunshine in my garden. At 2 o'clock we'll start focus on you, all afternoon. We'll look at all aspects of your life and where you are now and where you'd prefer to be. And we'll make a plan for you to step into the new you, with or without my ongoing support.
Who would benefit from this?
Anyone who's at a crossroads
Anyone who is under-achieving (or working too hard and over-achieving, for that matter)
Anyone who isn't happy with their current lot and wants something new or something more
Anyone who wants to make any sort of transformation
Anyone who wants a good listening to
Anyone who wants to debate the wants -v- the shoulds
Anyone who wants permission to live their best life and some support while bringing that to fruition
Anyone who wants a good intuitive listening to, soul to soul
Anyone who wants an injection of energy from the Queen of Positive Thinking (that's me)
Anyone who wants to learn how to make better choices and live life differently
Anyone who wants me to see straight through to the diamond in you, and help you to bring it out
Anyone
I am offering these sessions on Mondays, Fridays and Saturdays. If you cannot visit me personally in London, then we can do this over Skype. The shape will be somewhat different – virtual-get-to-know-you social lunch first and then a long afternoon session broken up with a rest period in the middle so you can process the internal wisdom which is bubbling up for you.
How much does it cost? £350 payable when you book your visit. Then if you want to invest in some follow-through support, these are available at £200 per ad hoc hour or book and pay £1750 in advance for my 2014 bargain offer of 10 additional Skype hours.
How does that sound? Fun, yes? And luxurious? Better than a holiday or some more retail therapy? That's what I'm hoping; that you'll choose you this time. If you'd like to book yourself in for a leisurely transformational breakthrough afternoon, face to face or via Skype, simply contact me and let's book in your lovely personal VIP day out.